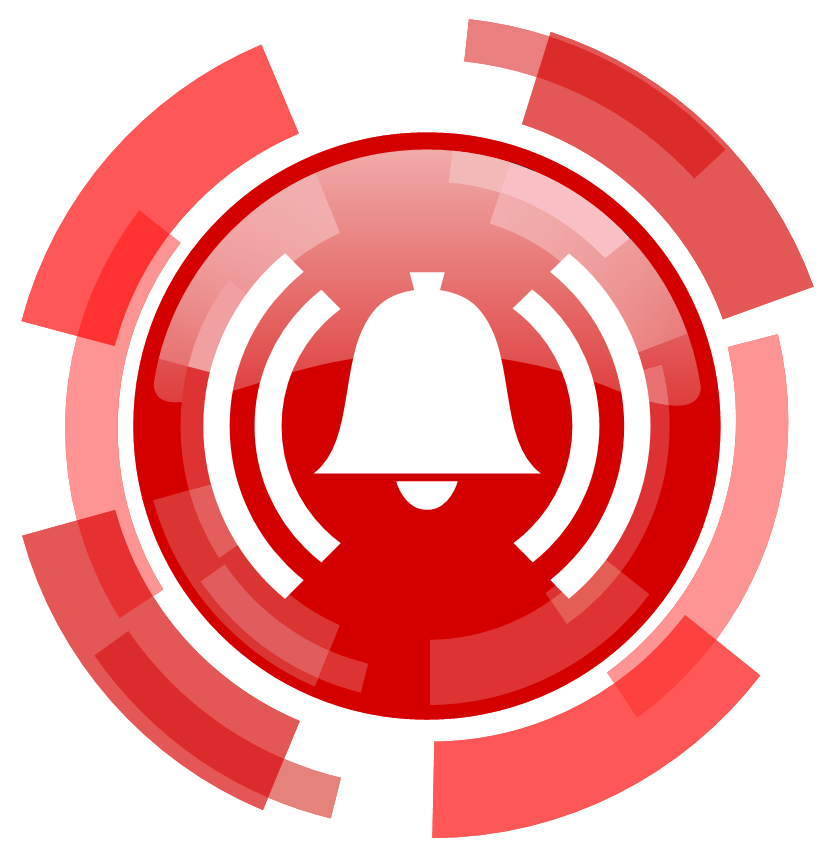 Alarm Server
---
The Alarm Server for Milestone XProtect is a pure software receiver/transmitter for standard IP Event Reporting protocols.

The Alarm Server can be used to:
• Transmit encrypted alarms to monitoring stations in different formats (Kafka, SIA, ContactID, etc...)
• Receive alarms/arming status from a wide range of alarm panels and display the status of their alarm points/arming status on the XProtect maps.
• Receive accurate Axis Input states (ON/OFF) from Axis Cameras and IO Boards (Inputs on Milestone Axis camera drivers are not reliable when initializing).

Receiver
Alarm receivers can be added to Milestone in a hierarchy, with a separate receiver item for each alarm panel, and several alarm points under each panel.
We have created generic templates and models that allow you to add any type of alarm point (panic button, IR sensor, door, etc..) to Milestone, chose a specific icon for each one and use them on the XProtect legacy maps.
Points can be separated by zone or area number to easily identify where they are located.
Once a point has been added within the Milestone Management Client, it will become available as an item that can be dragged & dropped in the Milestone maps.
The alarm points will change colour depending on the alarm state (warning, fault, critical) and can generate alarms in the Alarm Manager automatically.
We can receive from any alarm panel that supports the following protocols in UDP, and TCP Server/Client:
• SIA-DC05 Encrypted / Non-Encrypted
• SIA-DC09 Encrypted / Non-Encrypted
• Bosch SIA Protocol
• Ademco Contact ID
• DMP Protocol
• Intelbras
• Paradox (in development)
The following alarm panels have been successfully connected to Milestone but any alarm panel that can transmit using the protocols listed above will work:
• Honeywell Galaxy
• Texecom
• Intelbras
If your alarm panel is not in the list above and you would like to know if it is compatible, please send an email to support@orbnetsys.com and will help you integrate it into Milestone.
Transmitter
You can now send alarms directly from Milestone to any Alarm Monitoring Center without requiring any extra hardware transmitters.
Any Milestone Alarm Definition can be configured to transmit alarms directly to monitoring stations.
We can transmit using any of the following protocols:
• Kafka
New!
• SIA-DC05 Encrypted / Non-Encrypted
• SIA-DC098 Encrypted / Non-Encrypted
• Ademco Contact ID
The following Alarm Monitoring Companies have successfully received alarms from our plugin:
• Securitas / Protectas (Switzerland)
• G4S
• Avarn
If you would like to transmit alarms to companies not included in the list above, please contact us at support@orbnetsys.com
Axis Camera Inputs
We have integrated Inputs from Axis cameras and IO Boards because the XProtect Axis Camera drivers do not always initialize with the correct ON/OFF Status.
This module will poll the inputs from Axis cameras several times per second to ensure accurate states are shown when the items are placed on XProtect maps.
Screenshots
---
Customizable Models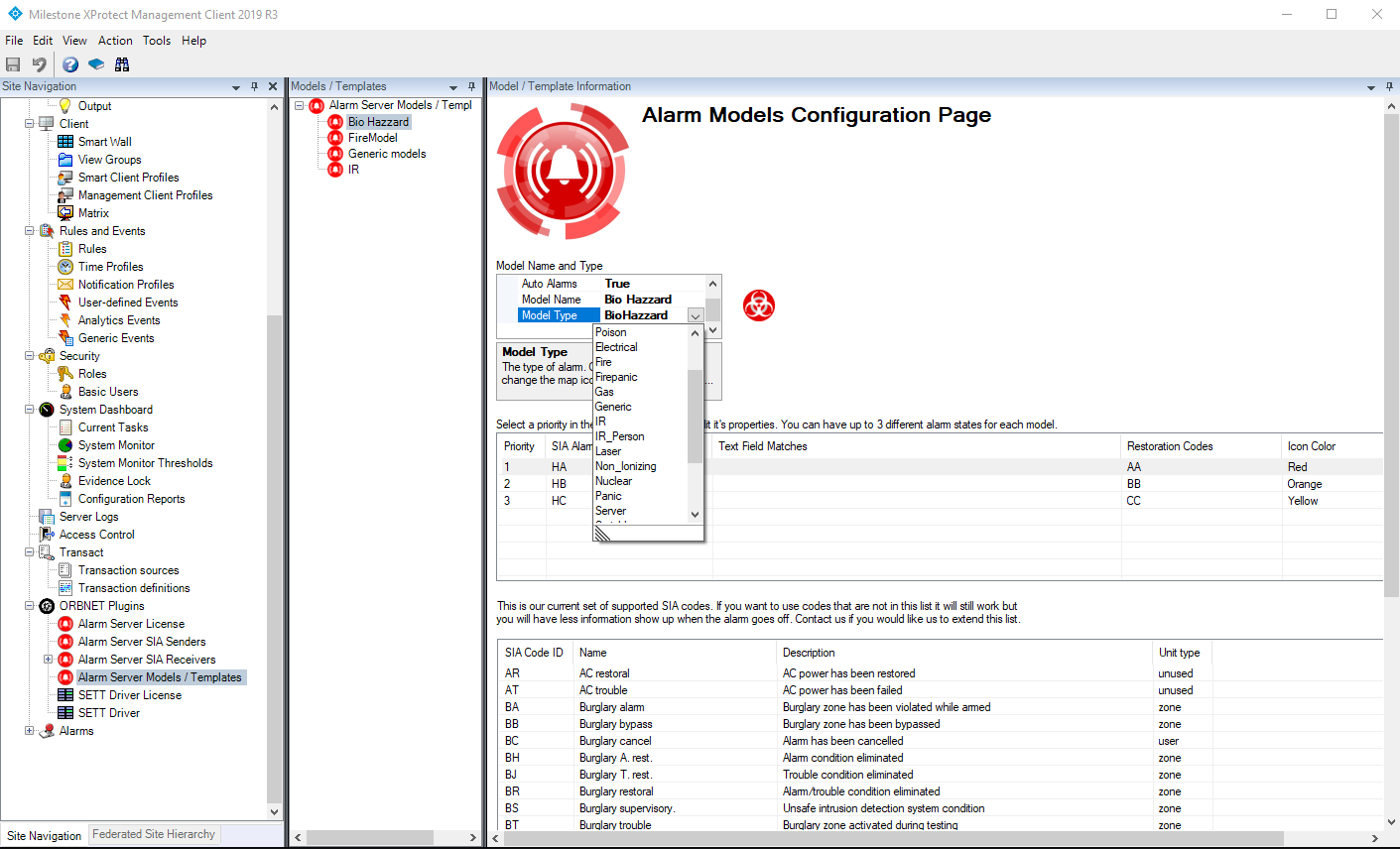 Send SIA Alarms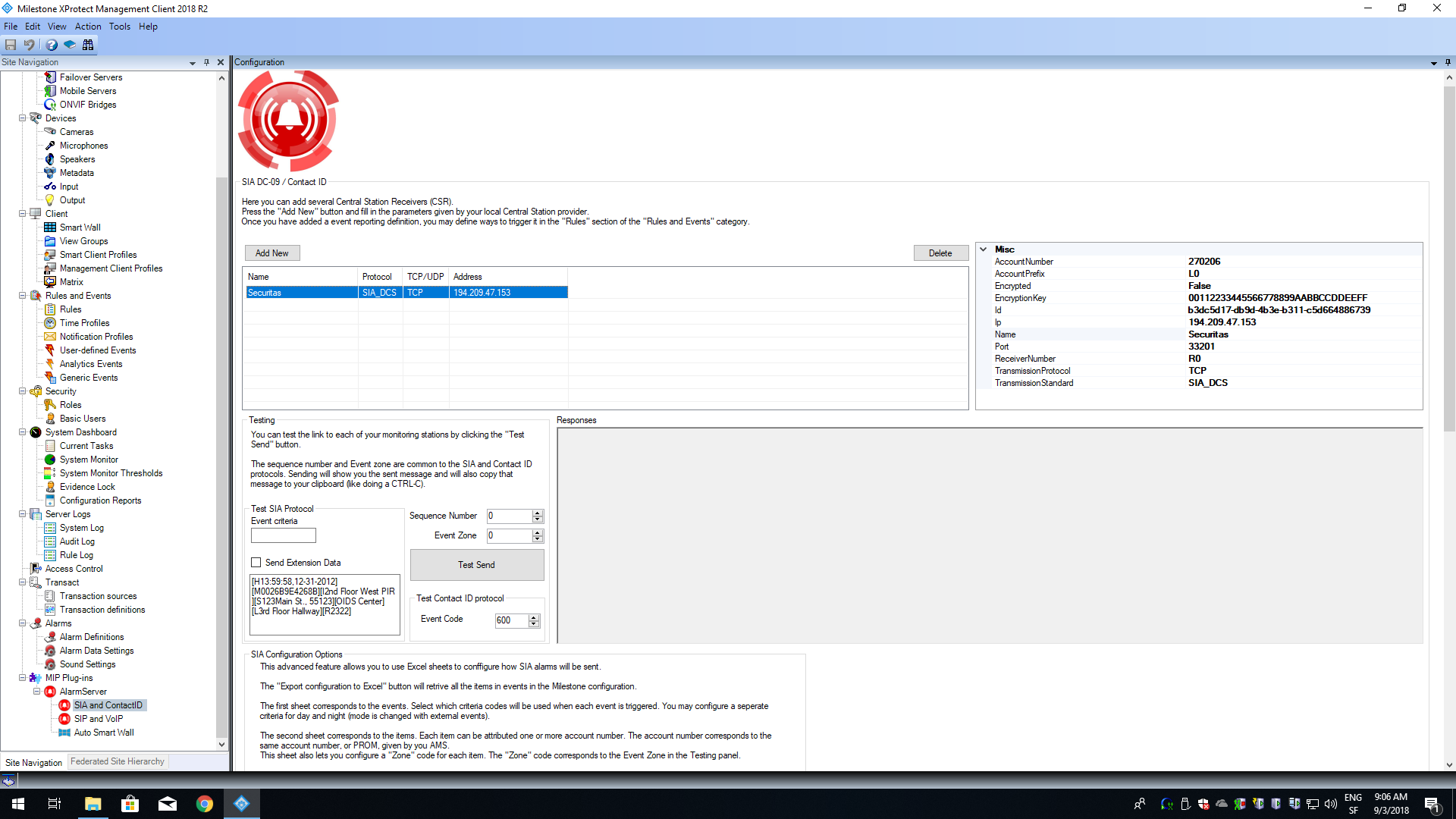 XProtect Map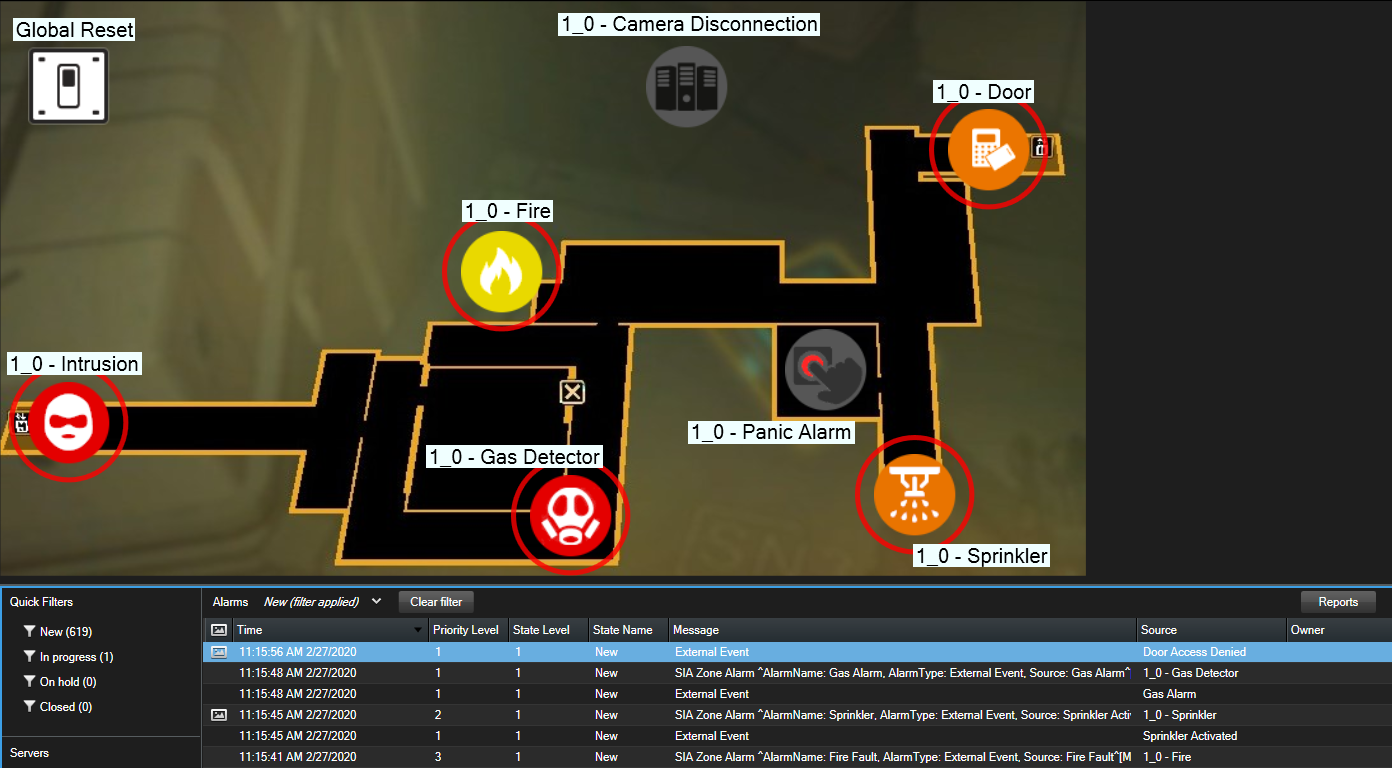 Receive SIA Alarms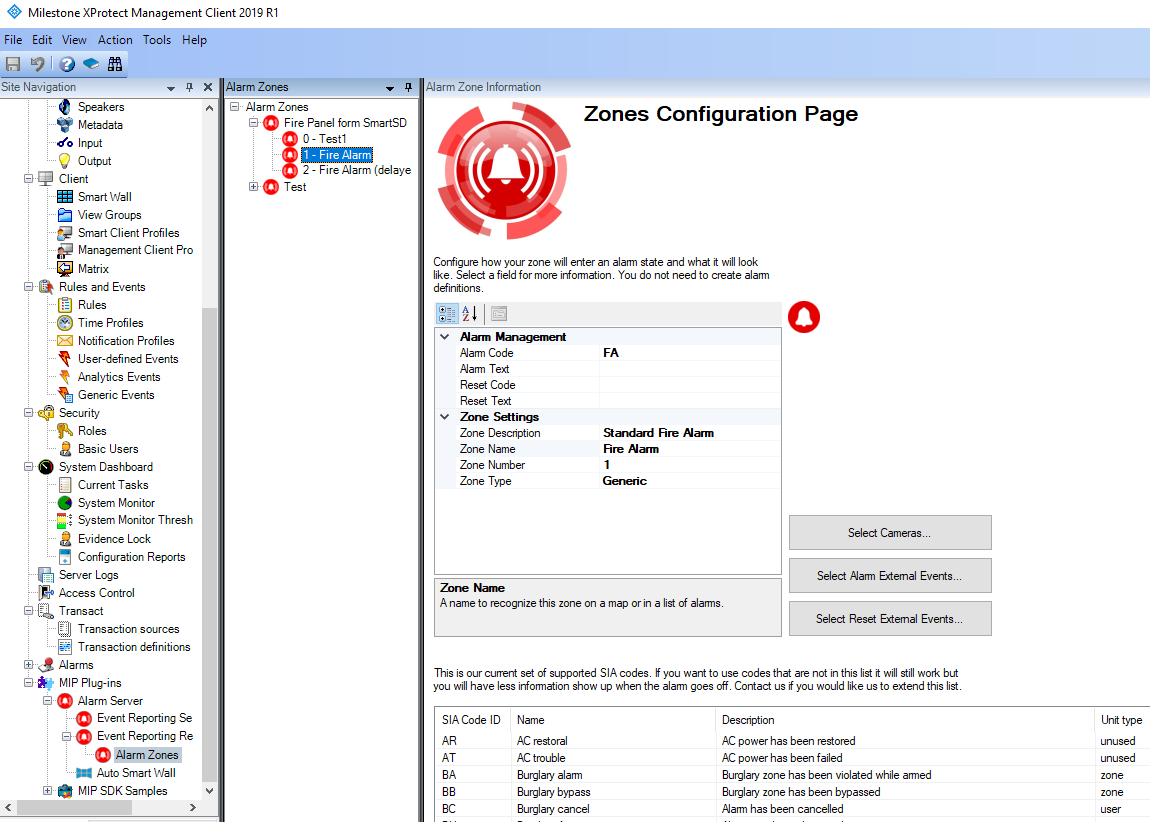 Drag & Drop onto Map