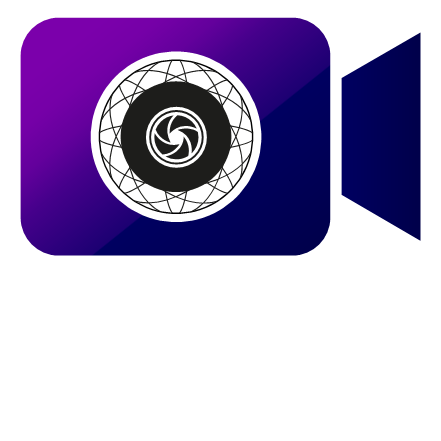 ORB Driver
---
The ORB Driver is an improved Universal Driver with customizable metadata channels.
The driver's main purpose is to succeed where the Universal Driver cannot and to provide an easy way to overlay text data from various sources over the recorded image.
The ORB Driver can be combined with our ORB Converter to record data from speed radars, alarm panels and even packaging stations by overlaying scanned barcodes and measured weights from scales at the same time. ORBNET will provide continuous support for this driver, updating it regularly to support new devices that are not supported by Milestone.
• Supports high-resolution H264 and H265 streams (tested up to 4K).
• Supports RTSP, RTSPS and RTMP streaming protocols.
• RTMP is capable of receiving live streams from various broadcasting technologies like OBS (Open Broadcaster Software)
• Compatible with our Streaming Engine technology which can be used to broadcast any Milestone camera to streaming services such as Youtube and Twitch.
• Supports AAC Audio.
• The metadata channels can receive text data from any TCP Server. We recommend the ORB Converter by ORBNET SYSTEMS LTD for this purpose.
• Metadata is automatically displayed over the video feed in the Smart Clients and can be viewed in playback mode as well as exported. No Smart Client plugins are required.
• Metadata can automatically create searchable bookmarks.
• Data received on the metadata channels can be linked to Milestone's rules engine to create alarms depending on the data that is received.
• Metadata text colour can be configured and can switch between two colours depending on text match.
• Alarms can be triggered if the metadata source is disconnected or if it has not received any data after a configurable number of hours.
• Metadata WILL NOT be overlayed onto Smart Client camera snapshots.
• Metadata WILL NOT be visible in non-Smart Client player export (no metadata shown in AVI and MKV).
Screenshots
---
Connect with URL (RTSP, RTSPS and RTMP)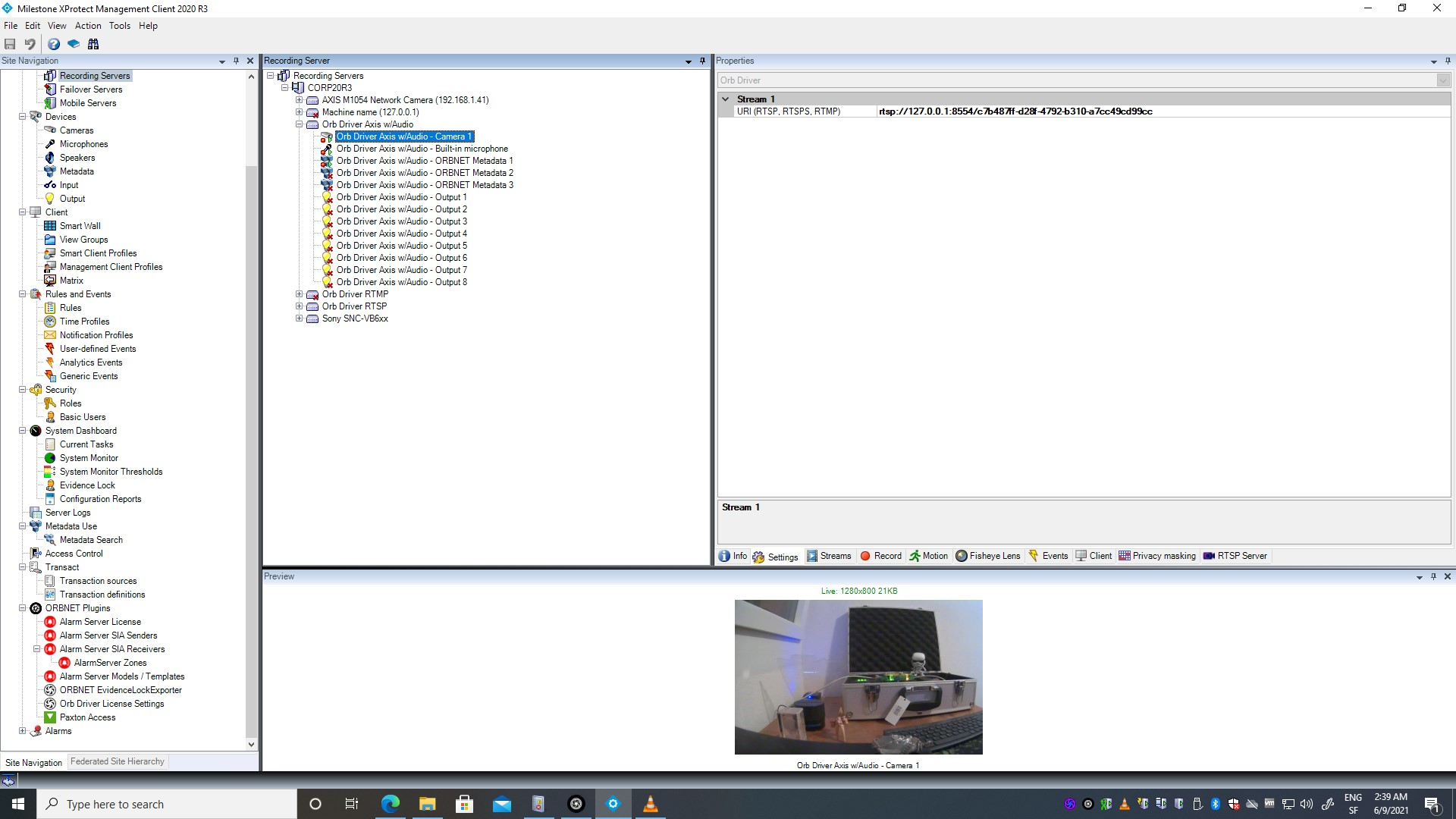 Metadata text overlays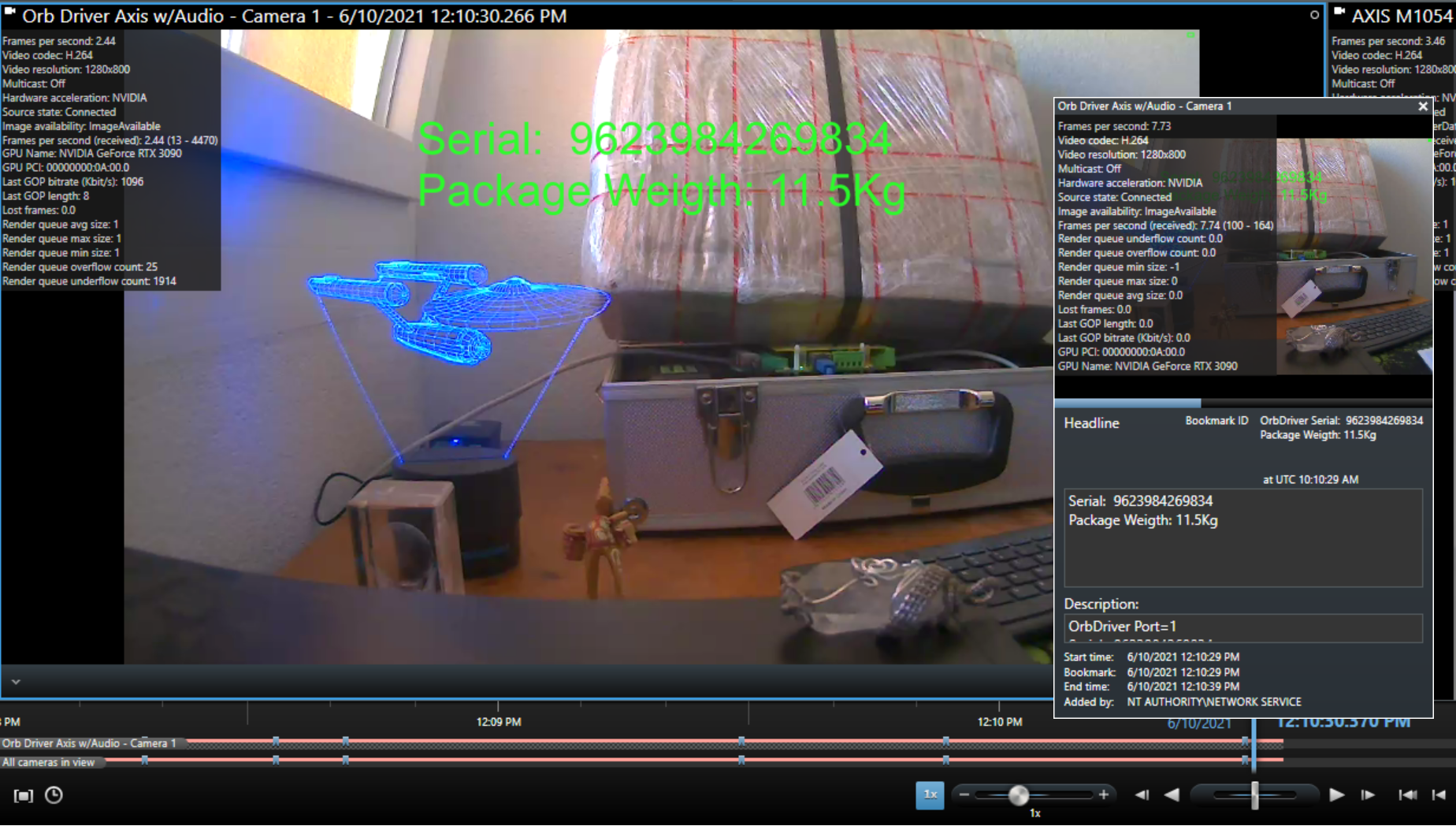 Metadata configuration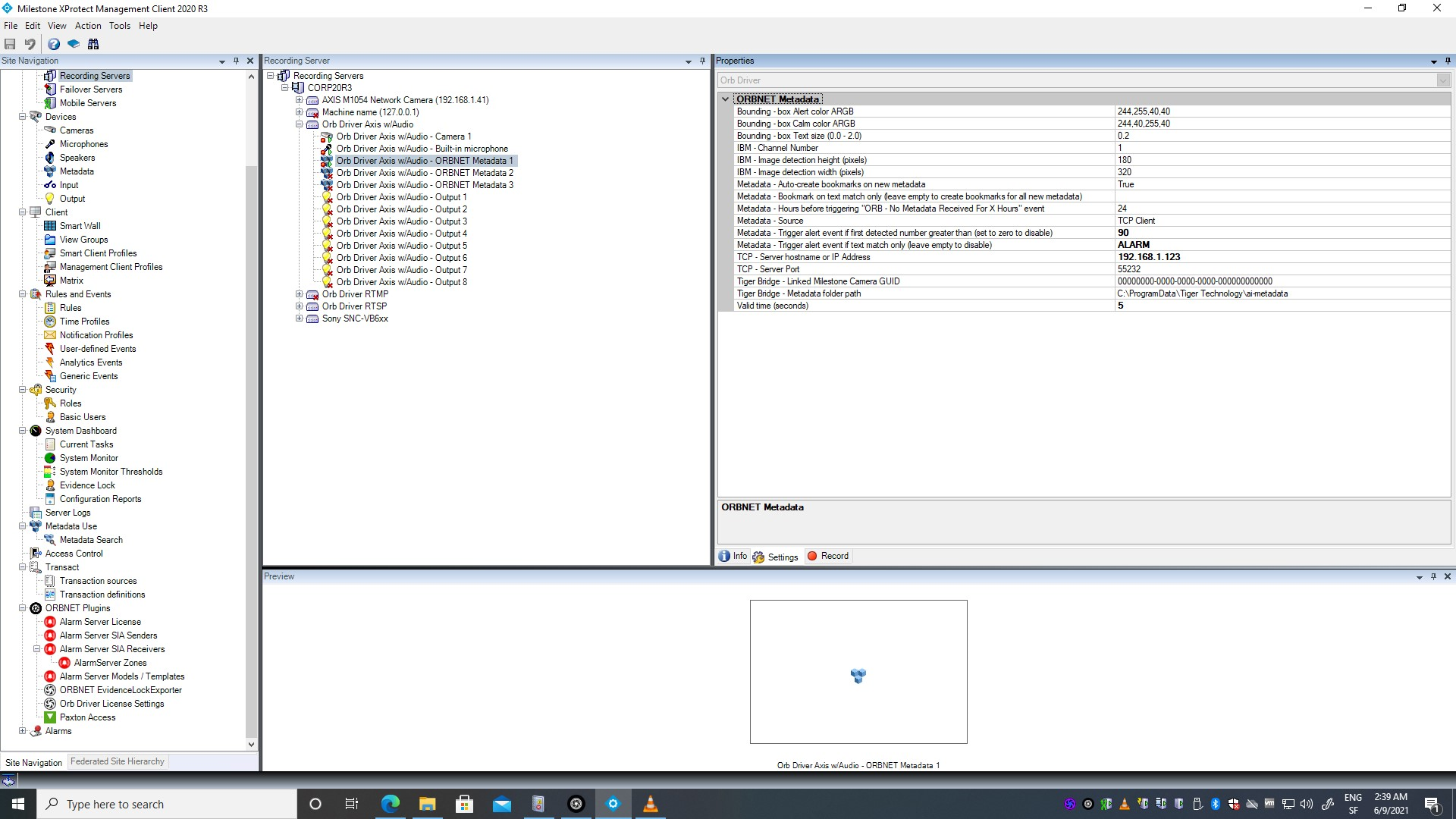 ORB Driver Events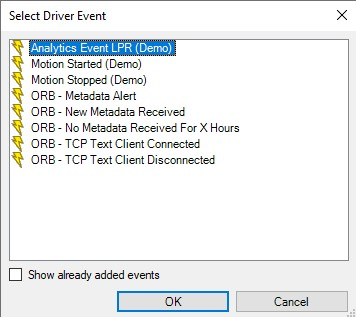 Video Tutorial (Coming soon!)
---